Porcelain Veneers Burien, WA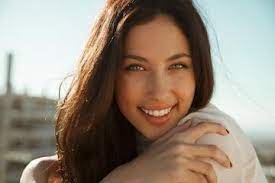 A beautiful, healthy smile creates a great first impression, boosts your self-confidence, and makes you feel good about the way you look. If you're not happy with the appearance of your smile and are ready to make a change, porcelain veneers may be the perfect option for you.
At Burien Dental Clinic, your oral health is our top priority. Our professional team will work with you to provide the treatment that best suits your needs and lifestyle.
Benefits of Porcelain Veneers in Burien, WA
Porcelain veneers require little preparation and can usually be placed in two to three office visits. Veneers are a versatile cosmetic dental treatment used on one or more teeth to correct a wide variety of cosmetic flaws.
At our dental clinic in Burien, WA, dental veneers are custom-made to alter the shape and appearance of your teeth and enhance your beautiful smile. Porcelain is a great choice for veneers because of its strength and durability. Since porcelain has a translucent appearance, it also looks just like dental enamel and blends in perfectly with your natural teeth.
Porcelain veneers produce beautiful results and have a variety of uses:
Repair chipped or worn teeth
Conceal severely stained teeth
Alter the shape of your teeth
Close uneven gaps and spacing
Mask the appearance of misaligned teeth
How Are Porcelain Veneers Applied?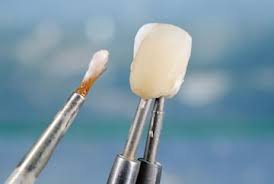 Veneers are extremely thin slices of porcelain that are custom-shaped and bonded to the surface of your teeth. We start by preparing your natural teeth to ensure that the veneers fit perfectly and look completely natural.
Our 98166 dental team will work with you to select a shade that enhances your smile perfectly. A trusted dental lab will fabricate your veneers to our exact specifications. When we receive the finished veneers, we will have you return to our office, so we can bond them permanently to your teeth.
The final step is shaping and polishing your veneers to make sure they complement your smile and blend seamlessly with surrounding natural teeth. In fact, most people won't know that you've had any work done, just that your smile looks fantastic!
Contact Our 98166 Dentist Office
Your oral health is important, and our highly trained professional team is committed to providing you with the highest quality dental care possible. We want to make it easy for you to enjoy the beautiful smile you deserve, so we offer interest-free CareCredit that lets you get treatment today and pay the balance off over several months.
We also know your life is busy, and we are open six days a week from 9 AM to 6 PM to accommodate your family's busy schedule.
If you're not sure if porcelain veneers are the right option for you, please contact our Burien dental office at (206) 244-1618. A member of our friendly team will be happy to answer your questions and schedule an appointment for a complimentary consultation.