Orthodontics in Burien, WA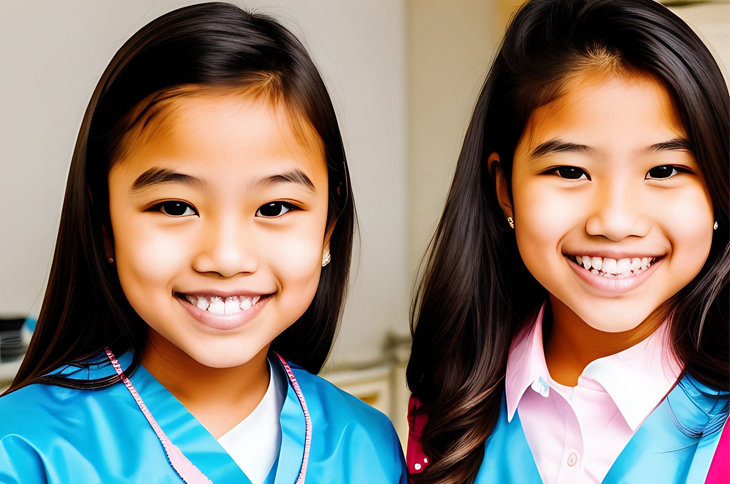 Are you considering orthodontics in Burien, WA? Are crooked teeth keeping you from smiling your best smile?
When you feel self-conscious about unevenly spaced or overlapped teeth, you may tend to hide your smile. Appearing unfriendly because you can't smile is probably not the impression you want to make. Additionally, when people are surveyed about what they remember about meeting someone, many people talk about the impact the smile gave them. If you smile at a person during a party, a meeting, or a random event—they're more likely to remember your face after.
Another benefit of smiling? It can make you look younger, which is almost as good as elevating your mood, even if it's a forced smile. Studies suggest that the very act of smiling can cause the same amount of pleasure that eating chocolate can give you.
Not smiling because of embarrassment due to crooked or protruding teeth can seriously hinder how you come across to others, along with your mood and happiness. Don't let crooked or overcrowded teeth cramp your style anymore. Whether you missed getting braces as an adolescent, or you have had orthodontic treatment and your teeth have shifted because you failed to wear your retainer, our highly skilled dental team at Burien Dental Clinic in Burien, WA can help.
Trust Your Burien, WA, Orthodontist
Dr. Blake Sessions is a member of the Academy of Gp Orthodontics, which means he has completed the additional training required to offer comprehensive orthodontic treatment to both adults and children at our Burien dental practice. Straightening your teeth while keeping your smile healthy and bright with routine cleanings and exams can now be done all at the same place for your convenience.
Orthodontists and dentists begin their training the same way, but orthodontists must complete additional dental training after graduating from dental school. In order to become a dentist, four years of undergraduate education, and four years of dental school are required. Once they finish school, dentists must be able to pass a meticulous written and clinical licensing exam in order to qualify to practice. At this point, dentists can choose to pursue orthodontics as a specialty, undergoing extensive training. This additional training includes a two- or three-year residency and thousands of hours of orthodontic education.
We recommend that Burien patients choose an experienced orthodontist over a dentist for their braces. Only orthodontists have the experience and specialized knowledge that is required to correct issues in your smile. You may see crooked or protruding teeth that cause embarrassment when you smile, but your orthodontist sees misalignment, the source of jaw pain, possible future complications, and more.
There are many different options for orthodontic treatment, from traditional braces to clear aligners to clear braces. Each treatment is beneficial for various dental issues, and only your orthodontist has the training and expertise to select which treatment is best for you.
Orthodontics for Children
The American Association of Orthodontists recommends that children be evaluated for orthodontic treatment starting at age seven. At this age, Dr. Sessions can determine if your son or daughter might benefit from early treatment. Children who experience crowded baby teeth or bite issues such as an overbite or underbite often benefit from phased treatment that takes advantage of their growth to correct many concerns early on.
Early orthodontic treatment can often reduce or even sometimes eliminate the time your child needs to spend in braces around the age of twelve years old. Many orthodontists recommend waiting until all adult teeth are present. Crowded, protruding teeth or issues from thumbsucking that affect the overbite can be solved early on before they become more significant dental complications.
Bring your children in to see Dr. Sessions at Burien Dental Clinic early so we can begin the orthodontic treatment as soon as we can.
Adult Braces in the 98166 Area
Dr. Sessions also helps adults straighten their teeth with either traditional orthodontic treatment, or clear braces in Burien, WA. Clear braces utilize plastic aligners that fit comfortably over your teeth and are virtually invisible. Aligners are removable for meals and home care and are often more comfortable to wear than traditional braces.
For adults dealing with more complicated bite issues, Dr. Sessions may recommend conventional metal braces in order to help you achieve the best outcome.
Dr. Sessions provides a complimentary orthodontic evaluation for adults or children interested in straightening their teeth to help determine the best orthodontic treatment for their smile. We personalize each treatment plan with procedures tailored to your unique and specific needs.
Four Types of Current Braces
There are many different ways that your smile can be straightened, depending on the severity of the dental issues present.
Clear braces—Most clear braces are made from ceramic and are "self-ligating," meaning that the wire is held tight by a device on the braces. Dr. Sessions can remove the wire and replace it when needed. This can help speed up the orthodontic treatment process. Because these braces are almost invisible, they are a popular choice with Burien, WA patients. They treat your smile the same way as traditional metal braces but may be slightly more costly.
Traditional metal braces—These are the "train-track" braces many patients are aware of, they are popular with young children and often come with bright ties that hold the wire in place.
Behind the teeth braces—Also known as lingual braces, they are popular for people who do not want any sign of orthodontic treatment to show, for example, performers or actors. As the name suggests, they shift your teeth into position by pushing from the back.
Clear aligners—Invisible, removable, and comfortable? Aligners are a popular choice with teenagers and adults because they are virtually unnoticeable. Patients must wear the aligners for 22 hours a day, and they can be removed before meals or to brush and floss. While many Burien patients may prefer this option, it is best for mild to moderate cases of crooked or misaligned smiles.
Your orthodontist Dr. Sessions at Burien Dental Clinic can recommend the perfect orthodontic treatment for your particular smile needs.
Investing in Your Smile
Misaligned teeth can create pockets in your mouth where food particles and harmful bacteria can hide and cause havoc. Since these small gaps and spaces are hard to clean with your toothbrush or floss, over time, the debris can start to decay, causing tooth decay, infection, or gum disease. If left untreated, your teeth, gums, jaw bone, and tissue can suffer.
Whether you are considering orthodontic treatment for yourself or your child, we understand that cost is always a consideration. Dr. Sessions is your trusted dentist in the 98166 area who can provide both general dental and orthodontic services, and we want to help you get the treatment you need at Burien Dental Clinic.
If you have dental insurance, many plans include an orthodontic benefit that you can apply to either traditional or clear braces. We also work with CareCredit, who can help you finance your orthodontic treatment so you can make convenient monthly payments over time.
If you are looking for comprehensive orthodontic treatment and family dentistry in Burien, WA, look no further than Dr. Sessions and your team at Burien Dental Clinic. Contact us today at (206) 244-1618.