Orthodontic Treatment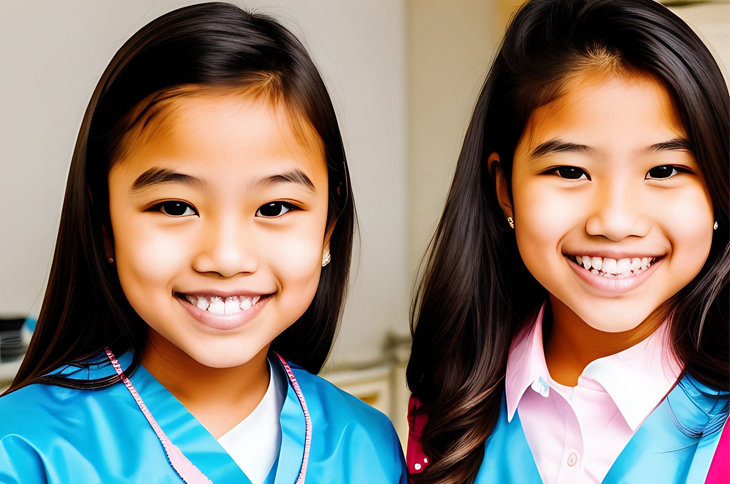 Are crooked teeth keeping you from smiling your best smile? When you feel self-conscious about unevenly spaced or overlapped teeth, you may tend to hide your smile. Appearing unfriendly because you can't smile is probably not the impression you want to make.
Whether you missed having getting braces as an adolescent, or you had treatment and your teeth have shifted because you failed to wear your retainer, orthodontics in Burien, WA can help.
Trust Your Burien, WA, Orthodontist
Dr. Blake Sessions is a member of the Academy of Gp Orthodontics, which means he has completed the additional training required to offer comprehensive orthodontic treatment to both adults and children at our Burien dental practice. Straightening your teeth while keeping your smile healthy and bright with routine cleanings and exams can now be done all at the same place for your convenience.
Orthodontics for Children
The American Association of Orthodontists recommends that children be evaluated for orthodontic treatment starting at age seven. At this age, Dr. Sessions can determine if your son or daughter might benefit from early treatment.
Children who experience crowded baby teeth or bite issues such as an overbite or underbite often benefit from phased treatment that takes advantage of their growth to correct many concerns early on. Early orthodontic treatment can often reduce or even sometimes eliminate the time your child needs to spend in braces around the age of twelve years old.
Orthodontics for Adults
Dr. Sessions also help adults straighten their teeth with either traditional orthodontic treatment, or clear braces in Burien, WA.
Clear braces utilize plastic aligners that fit comfortably over your teeth and are virtually invisible. Aligners are removable for meals and home care and are often more comfortable to wear than traditional braces.
For adults dealing with more complicated bite issues, Dr. Sessions may recommend traditional braces in order to help you achieve the best outcome.
Dr. Sessions provides a complimentary orthodontic evaluation for adults or children interested in straightening their teeth to help determine the best orthodontic treatment for their smile. We personalize each treatment plan with procedures tailored to your unique and specific needs.
Investing in Your Smile
Whether you are considering orthodontic treatment for yourself or your child, we understand that cost is always a consideration. Dr. Sessions is your trusted dentist in the 98166 area who can provide both general dental and orthodontic services, and we want to help you get the treatment you need at Burien Dental Clinic.
If you have dental insurance, many plans include an orthodontic benefit that you can apply to either traditional or clear braces. We also work with CareCredit, who can help you finance your orthodontic treatment so you can make convenient monthly payments over time.
If you are looking for comprehensive orthodontic treatment and family dentistry in Burien, WA, look no further than Dr. Sessions and your team at Burien Dental Clinic. Contact us today at (206) 244-1618.