General Dentistry Burien, WA
At Burien Dental Clinic, we are pleased to offer an array of comprehensive services to address your family's ever-changing needs. Whether you want to maintain your healthy smile or have multiple problems that we need to address, we're here to support you in achieving your goal of excellent oral health.
As a family dentist in Burien, WA, Dr. Blake Sessions treats kids, teens, and adults and can handle all your routine dental needs here in our warm and welcoming environment. Dr. Sessions also has additional training in oral surgery, dental implants, endodontics, orthodontics, and jaw pain disorders.
Please Call to Arrange an Appointment
Dr. Sessions and the team at Burien Dental Clinic look forward to welcoming you to our dental family and helping your family achieve their healthiest smiles. Please call us at (206) 244-1618, and we will be happy to help you arrange an appointment at your convenience.
Family Dentistry in Burien, WA You Can Trust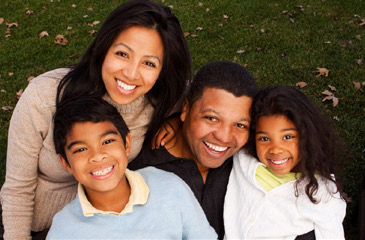 We agree that trust should be the foundation of any professional relationship. You can be comfortable knowing that Burien Dental Clinic has been at this same location for over 40 years treating patients with excellence and care.
One of our goals is to get to know you and build a trusting relationship so you feel comfortable turning to us whenever you have a concern. By addressing problems as soon as they arise, we can ensure the best long-term outcomes.
If you are looking for general dentistry in Burien, please give our office a call to arrange a convenient appointment. We are open Monday through Saturday until 6 PM, which makes it easy for you to schedule your appointment at a time that suits you.
Dental Care for Every Member of Your Family
Our dental team loves welcoming new patients of all ages, from toddlers getting their first baby teeth to seniors with more complex dental challenges.
We treat children of all ages, starting at age one or within six months of getting their first tooth. Our friendly dental team caters to our youngest patients and enjoy helping them get a positive start with dentistry. We even offer amenities for our youngest patients such as toys and cartoons in the waiting area and a treasure box for their post-visit prize.
If you have older children, we also treat tweens and teens and provide the preventive care they need, including dental exams, tooth fillings, fluoride, and dental sealants. Seniors who are looking for help with the unique challenges that come with dental wear will find age-appropriate treatment that we tailor to meet those unique needs.
Maintaining your oral health with general dentistry in Burien, WA is easy when everyone in your family can get the quality care they need in one comfortable and convenient location.
Healthy Solutions for Your Smile
One of our goals is to help you understand how important a problem-free smile is. As a general dentist who puts his patients' needs first, Dr. Blake Sessions makes it easy for your family to receive the highest quality care in a calming and friendly environment. We offer the preventive services you need to keep your smile healthy as well as restorative services if something goes wrong.
Your family's dental needs change through the years, and we can provide the appropriate care through each stage of life. If you have a little one who's ready for their first trip to the dentist or you're a senior who has age-related problems, we have the treatment you need.
Dr. Sessions and our team are proud of the standard of family dentistry we offer in Burien, WA, and we always go the extra mile to ensure your satisfaction. We offer the preventive services you need to keep your smile healthy as well as restorative services if something goes wrong.
Preventive exams and x-rays
Professional cleanings
Tooth-colored fillings
Periodontal care
Crowns and bridges
If Dr. Sessions feels you would benefit from seeing a specialist, he will coordinate with them to ensure that you receive the highest standard of care.
We would love to work with you to help your family achieve your goals for a healthy, problem-free smile. Please call Burien Dental Clinic to schedule a convenient appointment.
Your Personalized Treatment Plan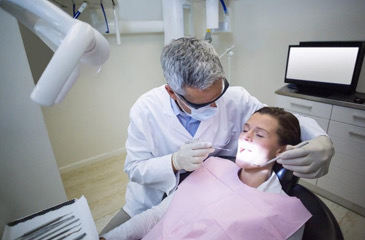 At Burien Dental Clinic, we want you to feel comfortable talking to us anytime you have a problem. Our team will work hard to build a trusting relationship with you that puts you at ease and inspires you to maintain excellent oral health.
Your goal may be to maintain your healthy smile with routine teeth cleanings and dental exams, or maybe you have several oral health issues that have built up over the years.
Our state-of-the-art technology helps us provide the most efficient and comfortable treatment, but also shows you what's going on in your mouth. With digital x-rays and intraoral cameras, dentistry doesn't have to be a mystery anymore.
We can co-discover any issues, and together we can create a customized plan based on your unique needs and decide the best approach for fixing any problems you're experiencing. We believe you should be aware of what's going on in with your oral health, and we are here to educate as much as we are here to treat.
After we evaluate your smile and make recommendations for treatment, you always have the final say. Once you are comfortable and committed to your treatment plan, if there are additional treatments we need to pursue, we will set goals together to get you on a path to a healthier smile.
Convenient Care in a Comfortable Environment
When you feel confident and comfortable with your dentist and the dental care team, it's easy to maintain optimal oral health. We understand that most people don't like the idea of dental visits, but our goal is to do everything we can to make your visits comfortable and stress-free.
Our Burien, WA dental office is open Monday through Saturday from 9 AM to 6 PM, and we won't make you wait to get in for your appointment. We don't double-book patients because when you're with us, you are our most important patient and we want to focus all of our attention on you and your needs.
Busy families will enjoy our conveniently located dental office that's close to Seahurst Elementary, JFK Catholic High School, and Highline Public Schools. Many of our patients work at surrounding businesses like Boeing, Amazon, and Highline Medical Center.
It's not just convenient to have all your dental needs met in one location. You'll also have peace of mind because you have a dental family you can turn to and a clinical team who knows you and your smile.
Affordable Dental Care in Burien, WA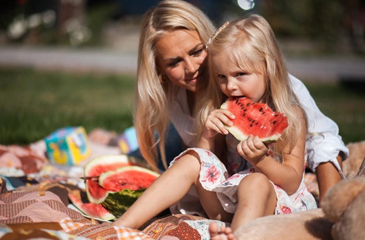 Dr. Sessions and our team want you to have access to affordable, high-quality family dentistry in Burien, WA. We accept most insurances but firmly believe that insurance companies shouldn't dictate the level of care our patients receive; rather, they should solve the needs of each patient.
We are in-network with numerous insurance plans, including Delta Dental, Cigna, Aetna, Cigna, MetLife, and many others. If we are not in your network, we accept and will process all insurance claims on your behalf.
When there isn't any insurance in the picture, we accept cash, credit cards, and CareCredit. On a case-by-case basis, we can work out payment plans if none of these options work for you.
If you have questions about covering the cost of your treatment, please call Burien Dental Clinic, and we'll make sure you can get the care you need.