Clear Braces Burien, WA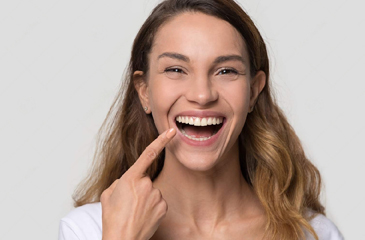 Looking for a solution that will quickly fix your crooked teeth? Maybe you've been putting off treatment because you don't want to deal with the inconvenience of spending years in metal braces.
Comfort and Convenience
Clear braces are an orthodontic treatment that can be used by older teens and adults. They are very popular because they work quickly and are comfortable to wear.
We use clear plastic aligners to gently reposition your teeth that are virtually invisible and much gentler on your mouth than metal braces. Another advantage of clear braces is that you can remove the aligners to eat, so you don't have to give up your favorite foods during treatment. Since the aligners are removable, it's also easier to practice proper oral hygiene.
How Clear Braces Works
Your clear braces are created using state-of-the-art 3-D computer imaging technology. You will be able to see for yourself how your smile will be transformed when your treatment is finished.
Once Dr. Sessions plans your treatment, we will provide you with a set of custom aligners. You wear each for about two weeks and then move to the next set in the series. As you go through treatment, you'll actually be able to see your teeth move into their correct position.
We'll make appointments to see you about once every six weeks so we can check on your progress. Treatment usually takes about a year for adults, and treatment time for teens is about the same as with traditional braces.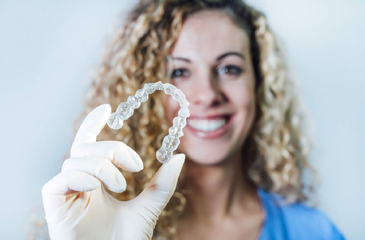 Many patients appreciate the fact that they continually see and feel progress throughout treatment. At first, your new aligners will feel a little snug, but they will gradually get more comfortable. That's how the system works; each set of aligners is designed to gently move your teeth into their proper position as treatment progresses. Every time you advance to the next set of aligners, you will be able to see and feel the difference as your teeth become straighter!
Traditional Orthodontics in Burien, WA
Many adults who want a straighter smile can benefit from treatment with clear aligners. But in some cases, traditional bracket and wire braces are the best solution to help you achieve your smile goals. Dr. Sessions is a member of the Academy of GP Orthodontics and will help you decide which is the right treatment for you.
Convenient, Personalized Care
Our goal is to provide you with personalized care that takes your oral health, lifestyle, and budget into account. We encourage you to be a part of the process because we want you to be in control of decisions about your treatment. Our dental team will take all the time you need to talk to you about your goals so that you're thrilled with the results.
A wide number of dental insurance plans cover the cost of clear braces just as they would other orthodontic treatments. We know that it can be frustrating to try to figure out your coverage, so we will be happy to get the information you need so you can get the most out of your benefits.
We want you to know exactly what costs you're responsible for so that there are no surprises after treatment. We are in-network with most major insurances, but we're happy to file all claims on your behalf. If you don't have insurance, please ask us about CareCredit interest-free financing.
Our accommodating hours make it easy to schedule appointments that fit your family's busy schedule. Our dental office is open every Saturday so you don't have to take time out of the school or work week to receive dental care.
If you are interested in learning if treatment with clear braces the right choice for you, please call Burien Dental Clinic to arrange a commitment-free consultation.