Crowns & Bridges Burien, WA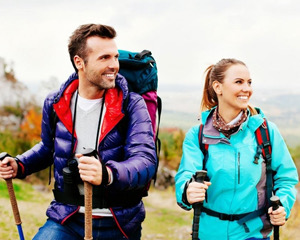 Damaged or missing teeth are unattractive and can make you feel self-conscious about your smile. But if these problems are not addressed, they can also lead to more serious concerns that threaten your oral health.
Crowns and bridges are important dental restorations that are a basic part of the services we provide at Burien Dental Clinic. If a tooth that has been damaged by injury or decay, it needs to be strengthened so that it functions properly. Missing teeth are unattractive, cause discomfort when chewing, make it difficult to speak properly, and make you look older than you are.
Dr. Blake Sessions and our team are committed to helping you achieve the best possible oral health. We understand that your goal is to do everything to protect the health of your teeth, but if a tooth becomes damaged, we may need to use a crown or bridge to restore your healthy smile.
Uses for Dental Crowns in 98146
A dental crown in 98146 – also referred to as a "cap" – is placed over a damaged tooth to protect and reinforce it. Dental crowns work just like a natural tooth, allowing you to speak and chew normally. A crown is a versatile dental restoration that can be used for the following:
Strengthening a tooth weakened by disease or decay
Reinforcing a tooth after root canal treatment
Protecting fractured teeth
Restoring dental implants
Dr. Sessions creates dental crowns in 98146 using strong and durable materials like ceramic and porcelain. Because a crown surrounds and hides the natural tooth, it can also be used to make cosmetic changes like improving the shape of a tooth or concealing a tooth that is severely discolored and cannot be whitened.
Dental Bridges and Missing Teeth
Dental bridges are designed to fill the empty space left when a tooth is lost. A bridge is a single unit that consists of an artificial tooth with a dental crown on either side. The crowns attach to adjacent teeth and support the artificial tooth that will fill the empty space. A dental bridge improves your appearance but also prevents surrounding teeth from drifting into the space left by a missing tooth.
Our goal is to provide you with exceptional dental care that offers solutions for problems like teeth that have been compromised by damage or decay. Dr. Sessions has helped many of our patients preserve their oral health with dental restorations that look natural and provide years of use.
Prompt, Efficient Treatment Near the 98146 Area
We want you to enjoy the best possible oral health, but your life shouldn't revolve around your dentistry. Our team of friendly professionals is committed to making your visits stress-free and enjoyable. We are open six days a week from 9 AM to 6 PM so you can easily schedule your appointments after work or school.
If you are interested in learning more about our crowns and bridges, please call our Burien, WA dental office to arrange an appointment with Dr. Sessions.