Children's Dentistry Burien, WA
Are you looking for exceptional family dentistry in Burien, WA? Would you like to find a caring dentist who can provide every member of your family including your child with the treatments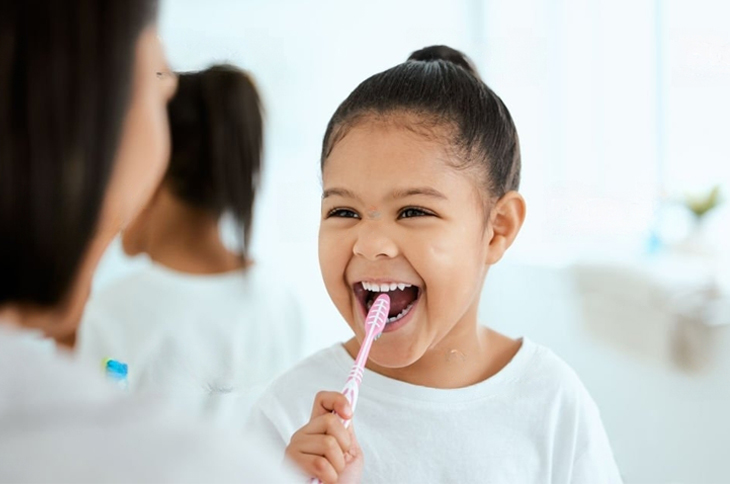 they need to ensure their oral health? Would you appreciate the convenience of having every member of the family's dental services completed all in one place?
It's easier to visit one dentist for all your family's dental needs. But it's also crucial to be confident that your Burien dentist will be compassionate and caring about your little one's specific needs.
As a parent, you want your son or daughter to have a healthy and beautiful smile. At Burien Dental Clinic, we enjoy treating children because and know how important it is for them to build trusting relationships with their dentist. On top of teeth cleanings, dental exams, and x-rays, our pediatric dentists treat each child as the unique individual they are, and we do everything we can to help them learn to see their dental visits as a positive, enjoyable experience.
The First Steps in Your Child's Dental Care
Tooth care should begin as soon as the first baby teeth arrive. Start brushing your little one's teeth with a soft toothbrush that is small enough for infants so they can get used to the feeling of having their teeth brushed. You can also use a toothpaste that is safe for swallowing.
As your child gets older, they can take over the duties of brushing and flossing their teeth on their own while they are still under your supervision. When they are old enough to spit during brushing, you can begin to incorporate toothpaste with fluoride in it, which helps to strengthen their developing teeth. Your son or daughter will need your assistance with their home care routine until they are around seven or eight years old. It's also a good idea to check in with them periodically to ensure they are using proper brushing and flossing techniques and getting the most of their home care routine.
A Gentle, Caring Approach
Your children's dentist in Burien, WA likes to see children for their first dental appointment starting at around age three when most of their baby teeth have emerged. Most kids don't usually need a lot of dentistry at this age, but our goal is to help them get used to being in a dental office. New surroundings, unfamiliar faces, and lots of strange-looking machines can seem pretty overwhelming to a young child, and we want them to understand that the dentist is a safe and friendly place.
During your son or daughter's first few visits, Dr. Blake Sessions will also spend time with you to help you understand how to care for your child's teeth at home. We'll talk to you about the importance of good oral hygiene, a healthy and nutritious diet, and the dangers of habits like thumb-sucking and bottle feeding. The more involved you are in caring for your child's oral health, the better the chances will be that they develop good habits now that they can rely on in the future.
Why Baby Teeth Are So Important
Giving your child the gift of a healthy teeth and gums is one of the most important things you can do for them. You may wonder why it's necessary to start them off at such an early age, but protecting the health of your child's baby teeth is critical. Baby teeth are the foundation for the proper development of your child's permanent teeth, so we need to do everything we can to protect them and keep them healthy.
Baby teeth actually have many relevant jobs to do during your son or daughter's oral development before they fall out.
They help your baby learn to eat and enjoy solid foods
They hold space for incoming adult teeth
They help your son or daughter form their first sounds and words
Losing baby teeth too early due to decay or trauma can affect your child's developing dental health. Regular teeth cleanings and dental checkups with the children's dentist will help ensure healthy gums and teeth.
Making First Dental Visits in 98166 Fun
At Burien Dental Clinic, we believe in keeping every visit we have with your child positive and fun. Dr. Sessions loves taking care of children, and our entire team is trained to help them feel at ease during their time at our dental office. We always want your little one to feel comfortable, and hopefully even excited when it's their turn to visit the pediatric dentist.
You can also do your part at home before your son or daughter's first dental visit to help them feel excited about their first visit to their Burien family dentist.
Bring your son or daughter along to your own dental cleaning and checkup prior to their first visit so they can begin to acclimate and feel comfortable at the dentist
Read stories or color tooth-related pictures as a fun activity before you visit the dentist
Keep your talk about the dentist positive even if you've had anxiety at the dentist in the past
Let your little one participate in their dental health by letting them choose their own fun toothbrush and their favorite flavor of toothpaste
Use child-friendly terms like "sugar bugs" when talking about how the dentist helps keep your child's teeth healthy
Helping your little one feel comfortable about visiting the dentist puts them on the path to a healthy and beautiful smile for a lifetime.
Preventive Dentistry in Burien for Healthy Teeth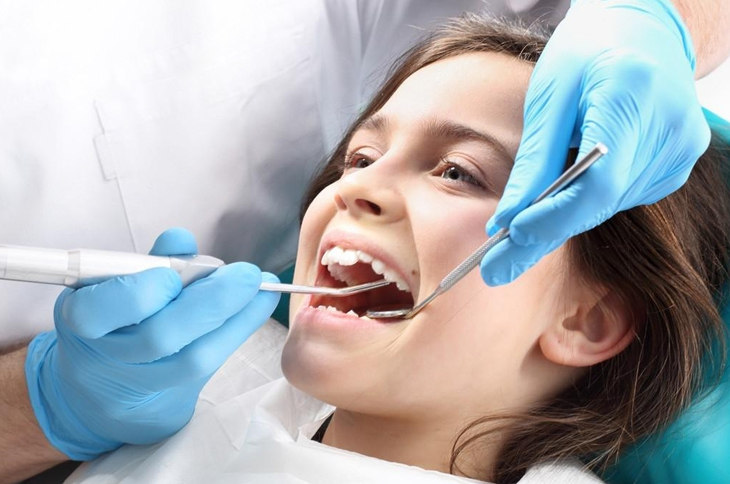 Baby teeth are meant to stay in your child's mouth until permanent teeth are ready to make their appearance. If your son or daughter loses a baby tooth before this transition, it can result in different problems in the future like crooked or crowded teeth.
If we find tooth decay or a cavity in a baby tooth, we need to fill it right away to preserve it and your child's long-term oral health. As part of your child's preventive regular exams, we may also recommend fluoride treatments to strengthen and protect their teeth.
Another way Burien's pediatric dentist can help protect your child's smile is with an application of dental sealants. A sealant is a thin plastic coating that's applied to teeth like molars that have large chewing surfaces with grooves and pits that bacteria can hide in. The coating prevents bacteria from collecting in the deep crevices of the tooth and causing decay. Dr. Sessions sees fewer cavities in children who have dental sealants as opposed to those who don't.
Dr. Sessions is a member of the Academy of GP Orthodontics, and as your child gets older and adult teeth start to come in, he can evaluate any issues in crowding, crossbites, or overbites and other problems. When we catch these conditions early, we give your child the best chance to have a great smile and minimize the amount of time that orthodontics might need to be involved.
Call to Schedule Your Children's Dentist Appointment
If you are looking for friendly and gentle pediatric dentistry in Burien, WA, we would love to welcome you and your child to our family. Please contact Burien Dental Clinic today at (206) 244-1618, and we'll be happy to arrange a convenient time for you to stop by for a visit.